Gen'l,
While the Grand Tactician's Early Access Road map has been stopped in front of Petersburg for the summer, preparations on other fronts have been ongoing and the game has seen many major updates. In this Dev Blog we'll take a look at some of the new features. We'll also give you an update about the next steps on our Early Access campaign path.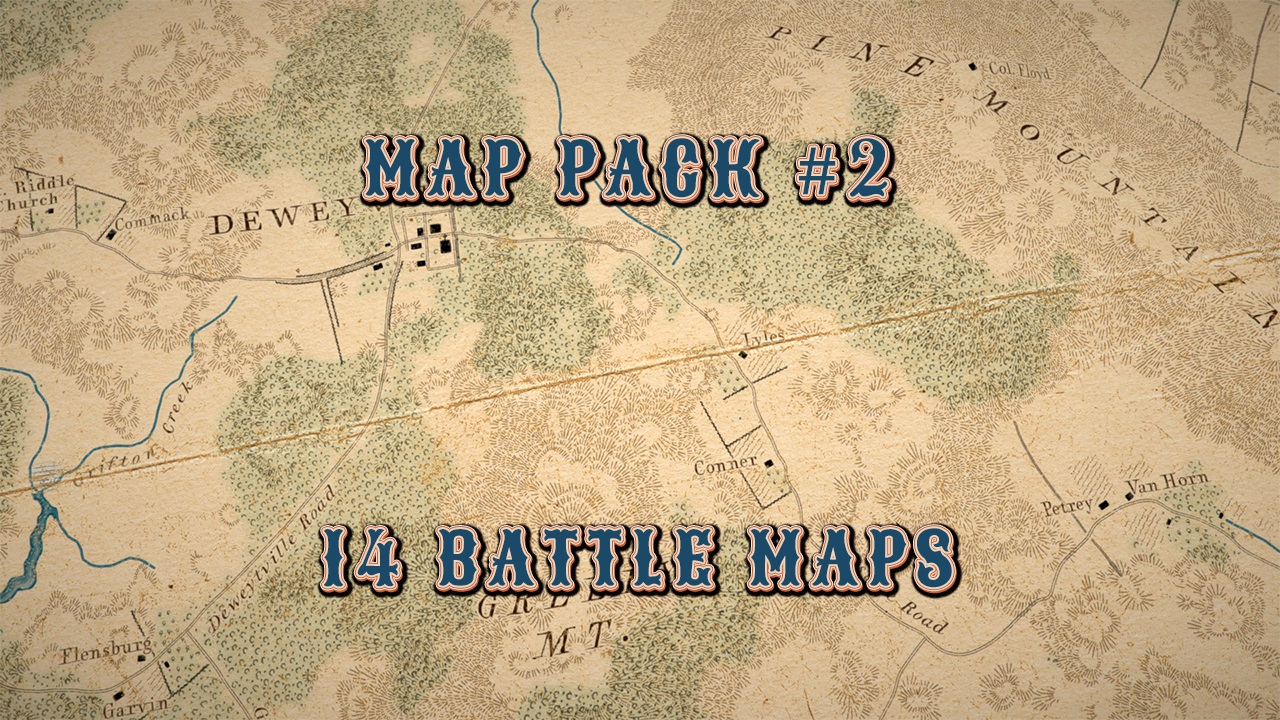 Map Pack #2 is ready.
Randomly Picked Maps.
In Grand Tactician you will fight huge real time battles across America. When armies engage on the campaign map, and you choose to fight the battle manually, if a historical battle field is located nearby, the forces will clash there. In case no historical maps are found, then the game will use nearest Randomly Picked Map Set. These sets are distributed across the campaign map, depending on terrain type. There are multiple maps in each Set, so outcome of fighting in the same area may be a different map each time.
The Randomly Picked Maps are designed and drawn by our historical map artist Wasel Arar. The maps are:

Midland Railroad
Swampy Creek
Danville
Midwest & Eastern Railroad
Springfield
Copperton
Western Plains
Buffalo Plains
Cobb Town
Soggy Bottom
Willow Garden
Deweyville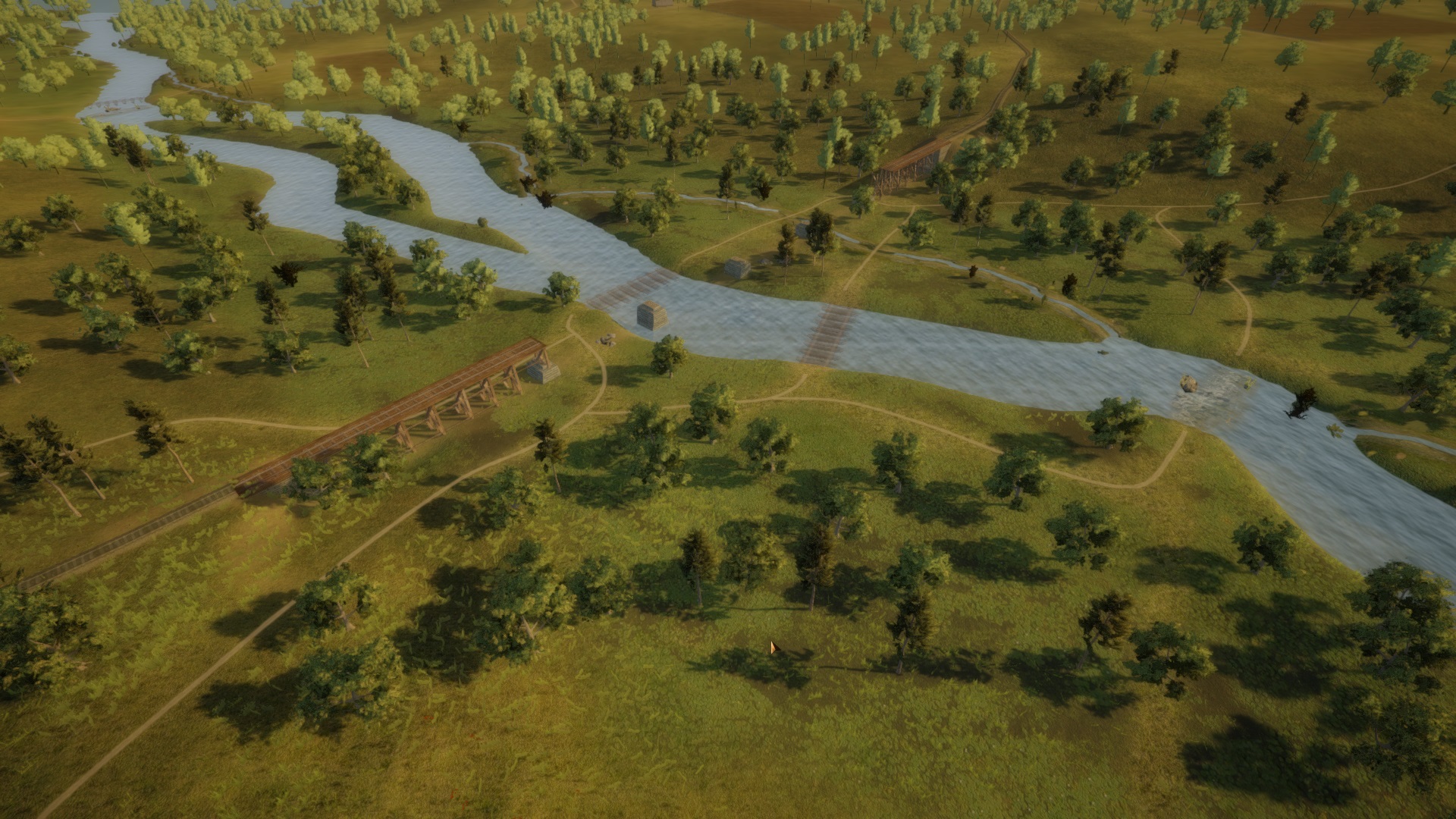 The destroyed railroad bridge and pontoon bridge sites near Danville.
In addition to the Randomly Picked Maps, two more historical maps have been added lately, both with a historical battle available as well.
The map of Appomattox covers Appomattox Station and Appomattox Court House, where the Army of Northern Virginia fought its last battles in 1865, before surrendering to Grant. In the historical battle Union cavalry under general Custer has reached the Appomattox Station and is threatening Lee's retreat route Westwards, where he plans on linking up with Joseph E. Johnston's army. If Lee cannot repel Union attacks and keep the road open, the exhausted and depleted army has no other choice but to surrender.
The second map & battle is that of Glorieta Pass. Here, in spring 1862, Confederate New Mexico campaign was effectively stopped by Union reinforcements from Colorado territory. While successful at Pigeon's Ranch, the Confederate Army of New Mexico was forced to withdraw when its supply train was ambushed by a Union flanking force.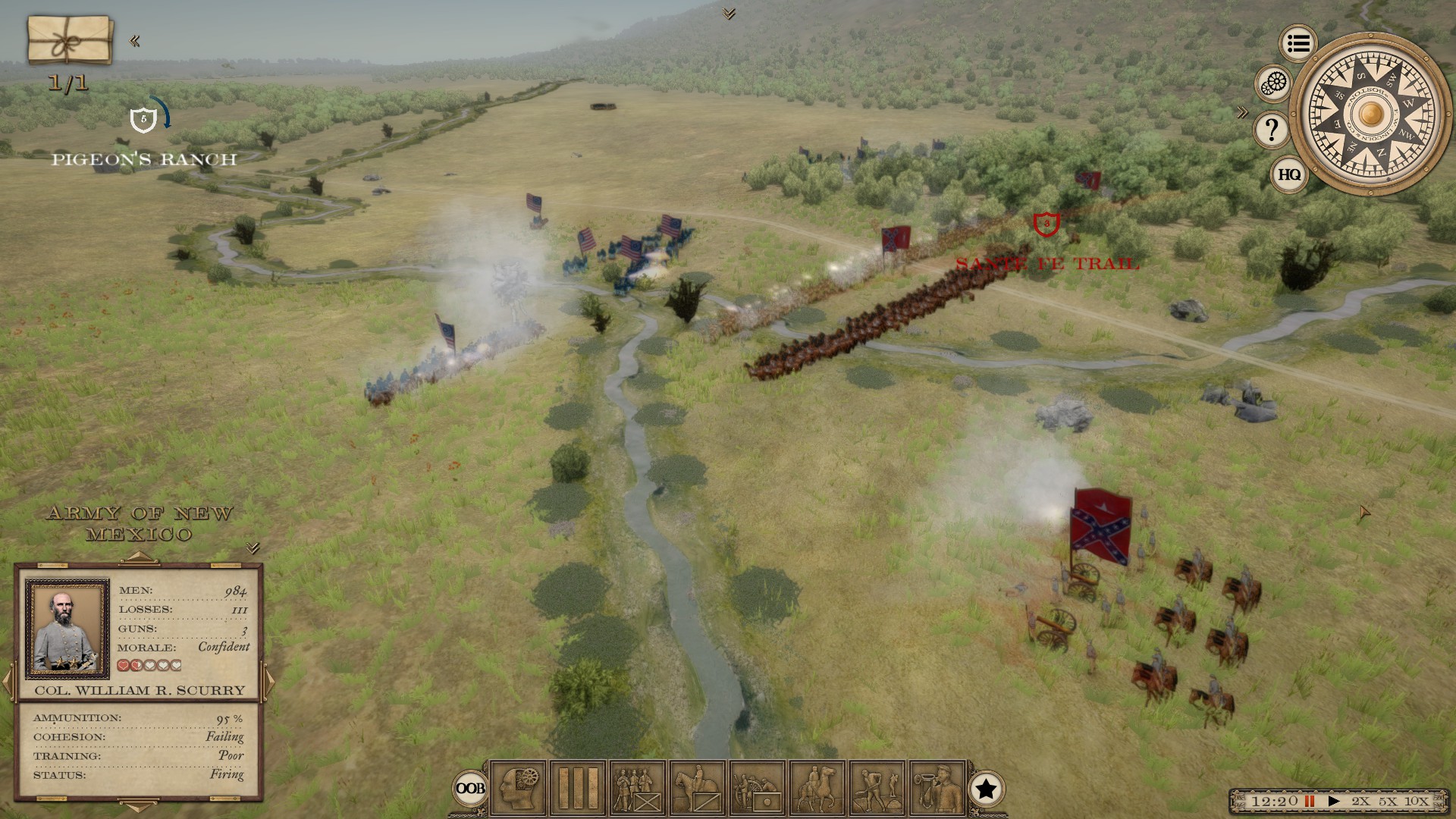 Confederate Army of New Mexico engaging Union reinforcements along Santa Fe Trail, near Pigeon's Ranch.
Improved Information & the Field Book.
To help players understand how the game works, we have included a bunch of new information within the game. First of all the in game quick guide, Field Book, has been completely overhauled and is now also expanded to cover battle game play. In addition we have expanded information in the game's UI. For example information about armies' supply situation and battle morale has been added in the UI panels and tooltips.
Tutorial Videos have been delayed so far due to the game constantly evolving. The videos would become obsolete after a few patches. For this reason we decided to wait a bit longer before creating them. Hopefully the Field Book and the improved in-game information helps players in the meanwhile!

The in-game quick guide, Field Book, has been updated to cover most of the game's main controls and mechanics in both campaigns and battles.
Remaining Road map Leg.
As can be seen in the Early Access Road map, the march is nearing its final leg. The work on the game's overall balance and AI in both battles and campaigns has been ongoing from the start of the Early Access, and while not yet finished, we're happy to see that the Early Access players have noticed the increased challenge the game's AI provides.
Most recent balancing topics have been the game's economy system and morale in battles (version 0.92 -branch). As the economic system now works better than before, weapons production has finally picked up and is working as intended. In battles morale will be much more fragile during the early war, when commanders and troops alike are green. With experience and proper leadership, the units will resist morale shocks and casualties better. Skirmishers on the other hand will no longer bear high casualties at all, but will return to parent unit after only light casualties.
Information and help provided to the player was enhanced with the Field Book, but there are still more work in progress in this department.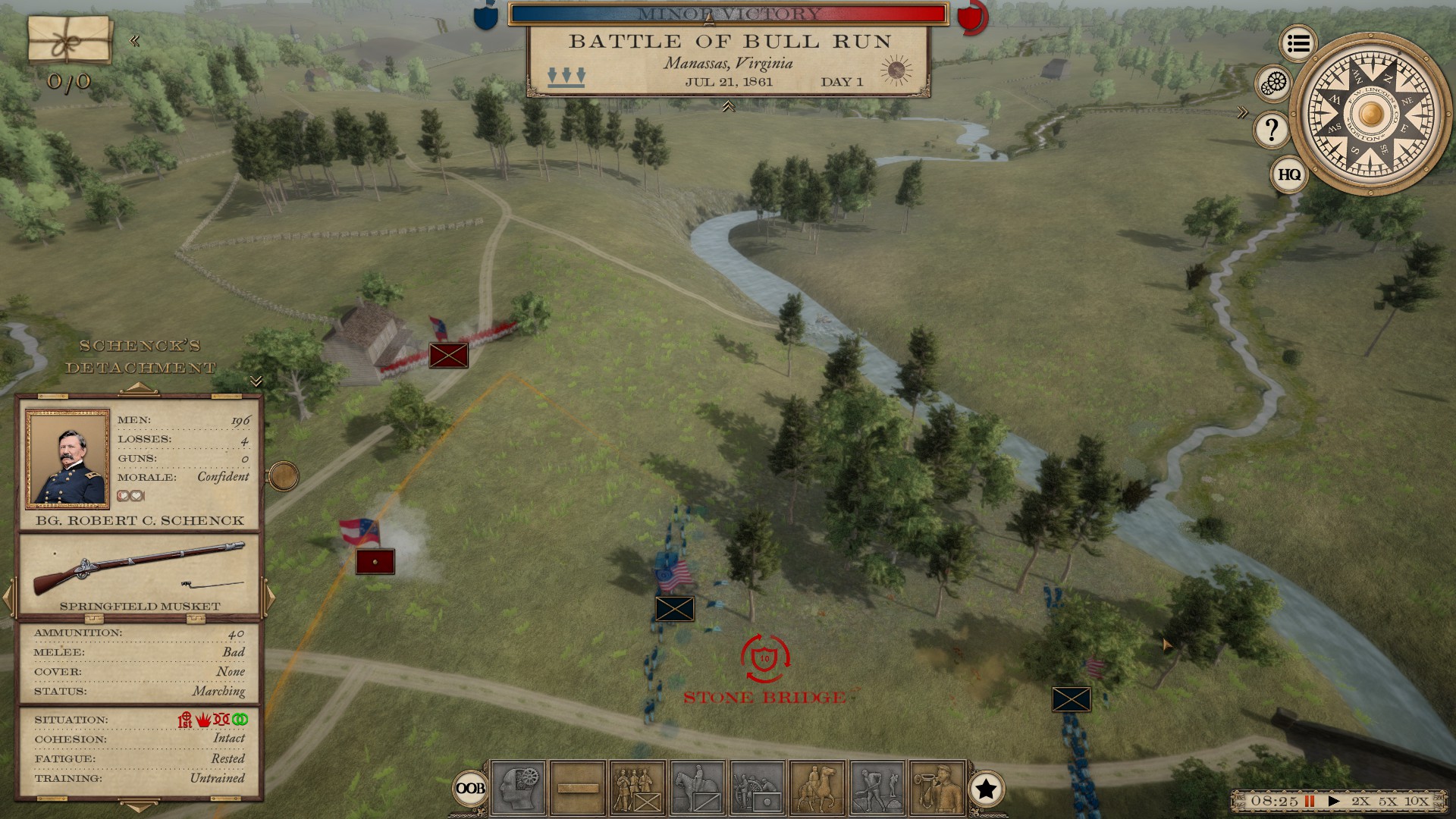 Morale information and loss resilience is now shown in the unit panel. Skirmishers, especially early in the war, will tolerate only very light casualties before falling back to their parent unit.
Next Steps.
August 21, 2021, marks a full year of Early Access to Grand Tactician: The Civil War (1861-1865). On that date we will have an important announcement to make. But, like before, the game continues to receive new updates in a steady flow.
Most Respy,
Gen'l. Ilja Varha,
Chief Designer, &c.,
The Grand Tactician -Team